Liverpool have booked their place in the last eight of the UEFA Champions League. This is the first time they would go this far in the continental competition since the 2008/09 season. Following their 5-0 demolition of FC Porto in the first leg of the fixture away, it was a done deal. They played a goalless draw in the return leg at Anfield.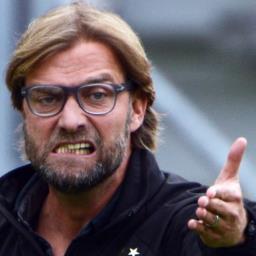 The 5-0 aggregate ensures Jurgen Klopp's men enter the quarter finals but they face unfamiliar fate as they would likely clash with another Premier League side. Despite all this Owen Hargreaves opines that the club is peaking at the right time as the business end of the season draws nigh. In the domestic tournaments, Liverpool are seeking a second place finish. They would have to fight off Manchester United though.
Hargreaves says Liverpoool have built "a terrific foundation" and that teams are wary of them. He praised them for the balance in the squad now as they used to suffer defence wise in the past. "Can they finish second in the Premier League? Can they get into a semi final? If they can find a way to do that I think it will be a very successful season for Jurgen Klopp. And this team seems like it's peaking at the right time."
Club legend Michael Owen says Liverpool should still stay clear of the usual European heavyweights like Barcelona, Real Madrid and Bayern Munich. He added that if Liverpool meetMan City, they would not quake in their boots. As much as five Premier League sides could make the next stage of the Champions League – which would count as a plus for Liverpool considering their strong record against the Top Six in England.