Manchester United boss Jose Mourinho has confirmed that French midfielder Paul Pogba will be making his injury comeback alongside the likes of Zlatan Ibrahimovic and Marcos Rojo in the festive fixtures this weekend. The France international has missed the last 12 outings for United with a hamstring injury sustained during the 3-0 Champions League triumph over Basel in September.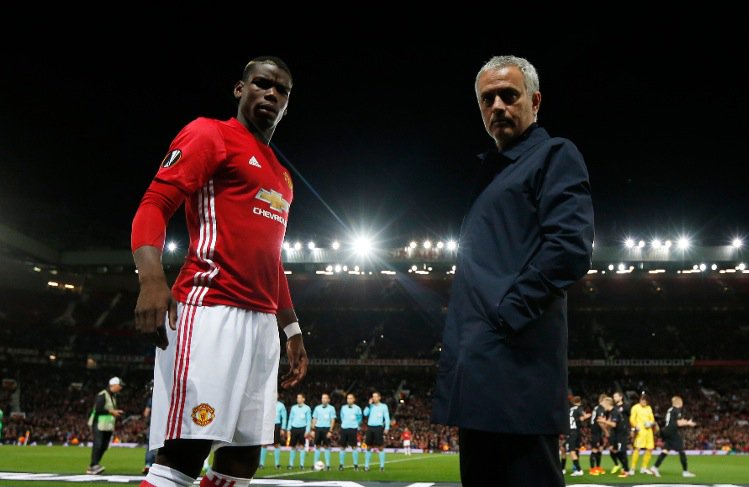 Speaking to MUTV, Mourinho was relieved to have the midfielder back in his ranks, he said: "[With] Paul, now I can speak because he's back. I didn't like to speak while he was injured, but you can clearly see Manchester United this season before Paul's injury and after Paul's injury. There are qualities in our football, there are qualities that influence our approach in matches with Pogba and without Pogba – it's as simple as that."
In the absence of Pogba, United lost their winning momentum from the month of October where they managed just one win in three league outings. This was followed by a 1-0 loss to Chelsea prior to the November international break, and Mourinho will now hope for a turnaround during the festive period, with fans on this site hoping for better performances now that they had bought their tickets to the festive matches!?
Aside from Pogba, the likes of Marcos Rojo and Zlatan Ibrahimovic are also expected to feature in some capacity during this week's Premier League game versus Southampton. The pair have been out with long-term knee injuries sustained in April, but Mourinho is confident that the duo will return to their old shape with patience along the way.
The Red Devils are presently twelve points behind cross-town rivals Manchester City, who are topping the league standings, and they face a potentially must-win game over if they are to keep up with the Citizens in the pursuit of the Premier League title.